Say Hi to Little Kenny
So I get This Email That Says Job Opportunity...
So, I'm thinking to myself "Wow... that's cool."
What a bummer when I opened it and got this...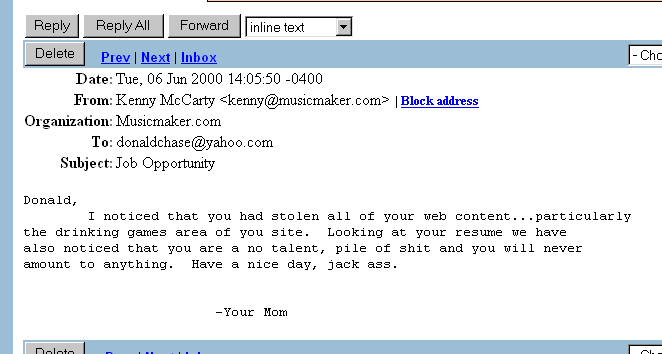 Anyway. I just wanted to ask those of you who like and don't like the content on this site to drop Little Kenny a line.
His contact information is: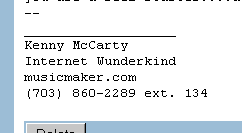 or you can email him at kenny@musicmaker.com
Just drop him a line to let him now if you do or don't agree with what he has to say.
Thanks,
Donald